---
---
i love watching tv series, and i love talking about them just as much. so this is me doing just that...feel free to leave me recommendations. as long as it's somewhat gay.
---
my top ten
hover on images for my input
---
10. brooklyn nine nine
---
i only discovered brooklyn 99 earlier this year but it deserves to be included in my top ten because of how much this show has made me laugh. also-- gina linetti. it's a sit com about cops and i personally think it's very funny without being offensive and it's such a 'feel-good' watch. this was one of the fastest binges i've done. i would watch it while showering because that's about how long one episode is. if you're looking to laugh -- 10/10 would recommend this show.
---
9. la casa de papel
---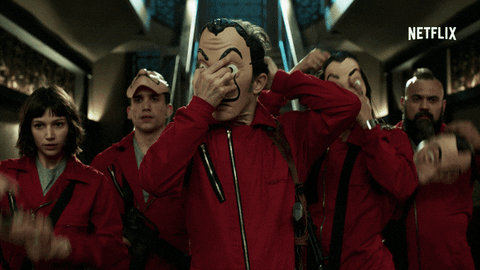 i've known about "money heist" longer than i've started to watch it (only this year). when it came out, everyone at my previous company talked about it and my boss even loves the show. the thing is, i had this disgusting need to always try and be singular in all aspects of life so i always stayed away from what was popular. earlier this year though, i wanted to learn spanish again, and so i tried watching this show. after finishing one episode i realize why it's gained such popularity.
as it's english title suggests, it's a show about a heist. a group of people wearing masks rob a bank and point guns at each other every five seconds. doesn't that sound like something you'd want to watch?
---
8. one day at a time
---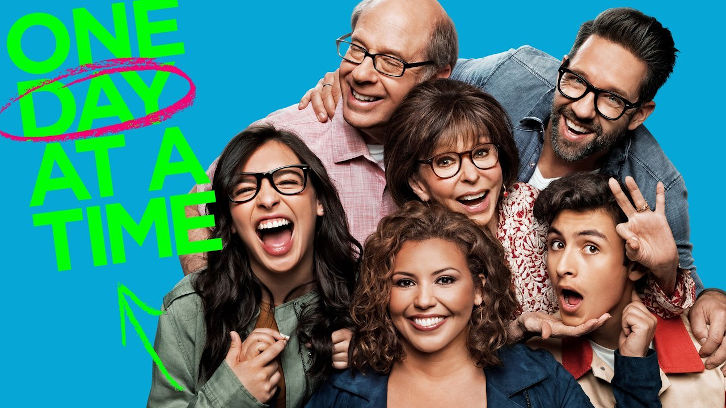 another sitcom, as i like them so much, apparently. one day at a time follows the lives of a latinx family. it's in my list because it talks about really important issues while still managing to be a lighthearted show. there's also queer rep, which is always a plus. (actually most of the shows in my top ten has queer rep because i'm gay the fuck) it's funny as heck too!
---
7. gentleman jack
---
the only reason why this is only seventh is because it's still a brand new show and has only had one season yet but my god do i love suranne jones so much as anne lister that i fell completely in love with this show. of course, anything with a middle aged woman as a lead actress would sell it for me. i love everything about it. the acting, the accent, the setting, the theme, the story telling... everything! oh and the fourth fucking wall. every time anne lister looks at the camera and through my gay soul i feel like i'm going to fucking melt.
---
6. the 100
---
currently on it's 7th season, the 100 is a post apocalyptic sci-fi. 100 (101 actually, with bellamy) delinquents were sent to the ground to die see if the earth would be livable. then shit happens. shit like murder, genocide, even cannibalism. i love this show because ofthe shortlived clexa the plot, even though most of the time i have no idea what's going on or why people had to die. i love it even more now with diyoza in it. she's a hot ass terrorist.
---
5. the l word
---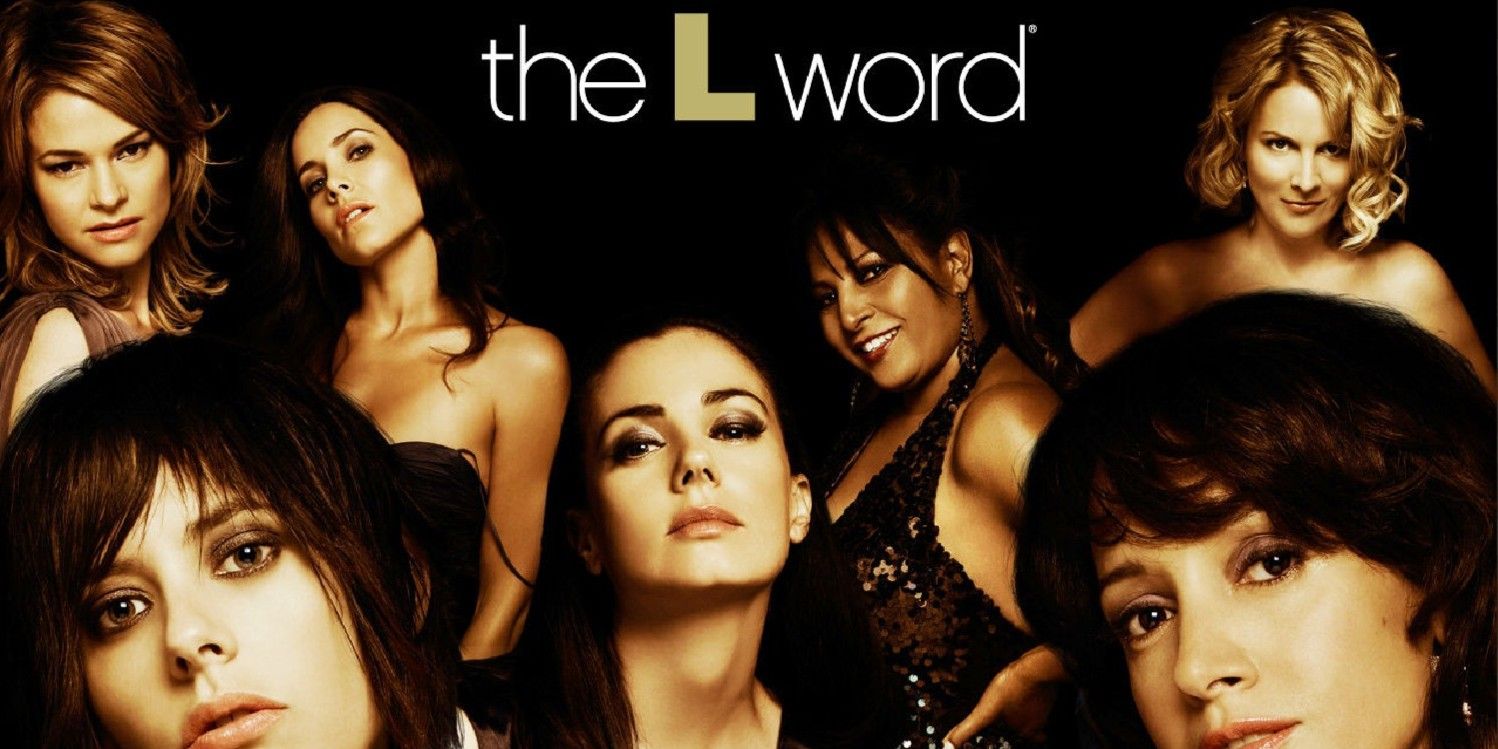 girls with tight dresses who drag with moustaches, chicks driving fast, ingenues with long lashes.
women who long, love, lust
women who give. this is the way, it's the way that we live: talking, laughing, loving, breathing, fighting, fucking, crying, drinking, riding, winning, losing, cheating, kissing, thinking, dreaming. this is the way. it's the way that we live. it's the way that we live and love.
~another thing: helena peabody will forever be my imaginary girlfriend.
---
4. orange is the new black
---
oitnb is probably the first ever show i've watched with queer rep. when i found out about this show, i was a young 16 year old trying to get through university as a straight passing girl with long hair. i was desperate for gay content during these days because i had just started embracing my queerness. i was still identifying as bisexual that time and was rather vocal about it. i remember being so obsessed with alex vause that i even had a shirt made with her face on. i still have it to this day but her face definitely doesn't look like hers anymore. this would be my third pick if the story didn't go on the way it did. i watched a youtube video somewhere that said it started feeling like torture p*rn which--after rewatching the fourth season--i'd have to agree. nevertheless, this still deserves to be higher up in my list because of how how much it meant to me with regard to my sexuality.
---
3. orphan black
---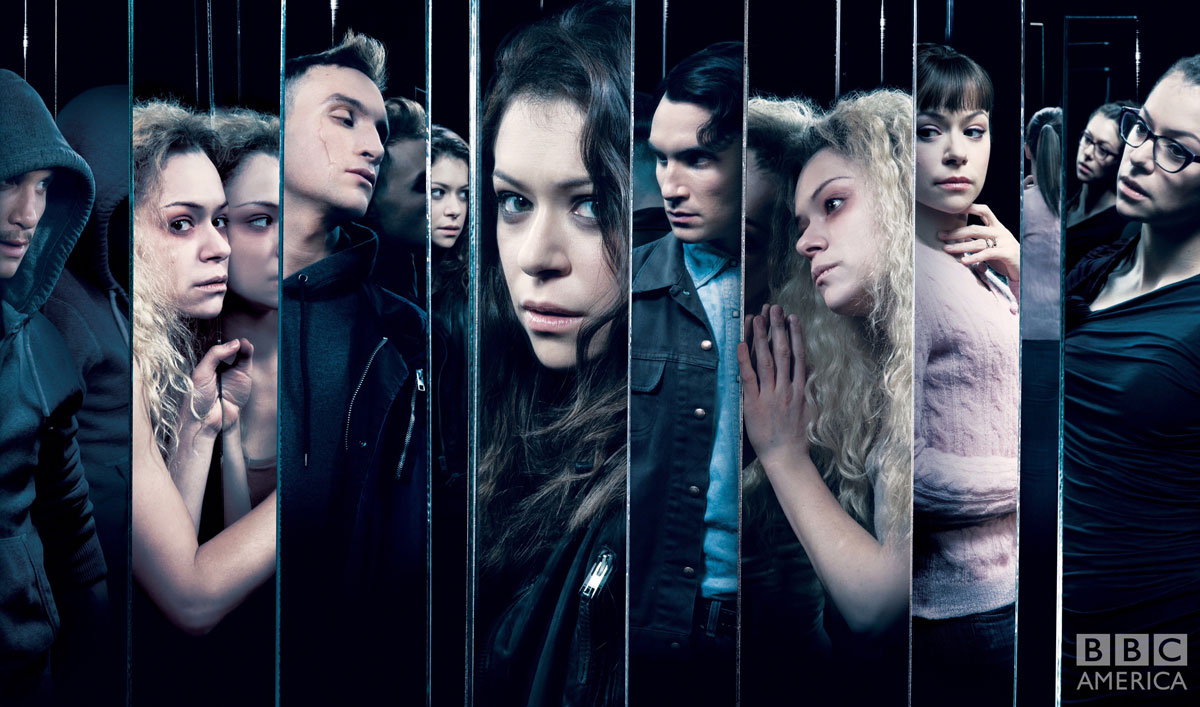 this is another sci-fi series. an australian girl discovers that she is a clone after witnessing the suicide of a girl who yeeted herself in front of a train.
this is such a good tv show because 1. tatiana maslany is a helluvan actress. 2. the story is awesome. 3. the ending was optimistic.
let me not forget to mention that it is also gay as fuuuuck.
---
2. grey's anatomy
---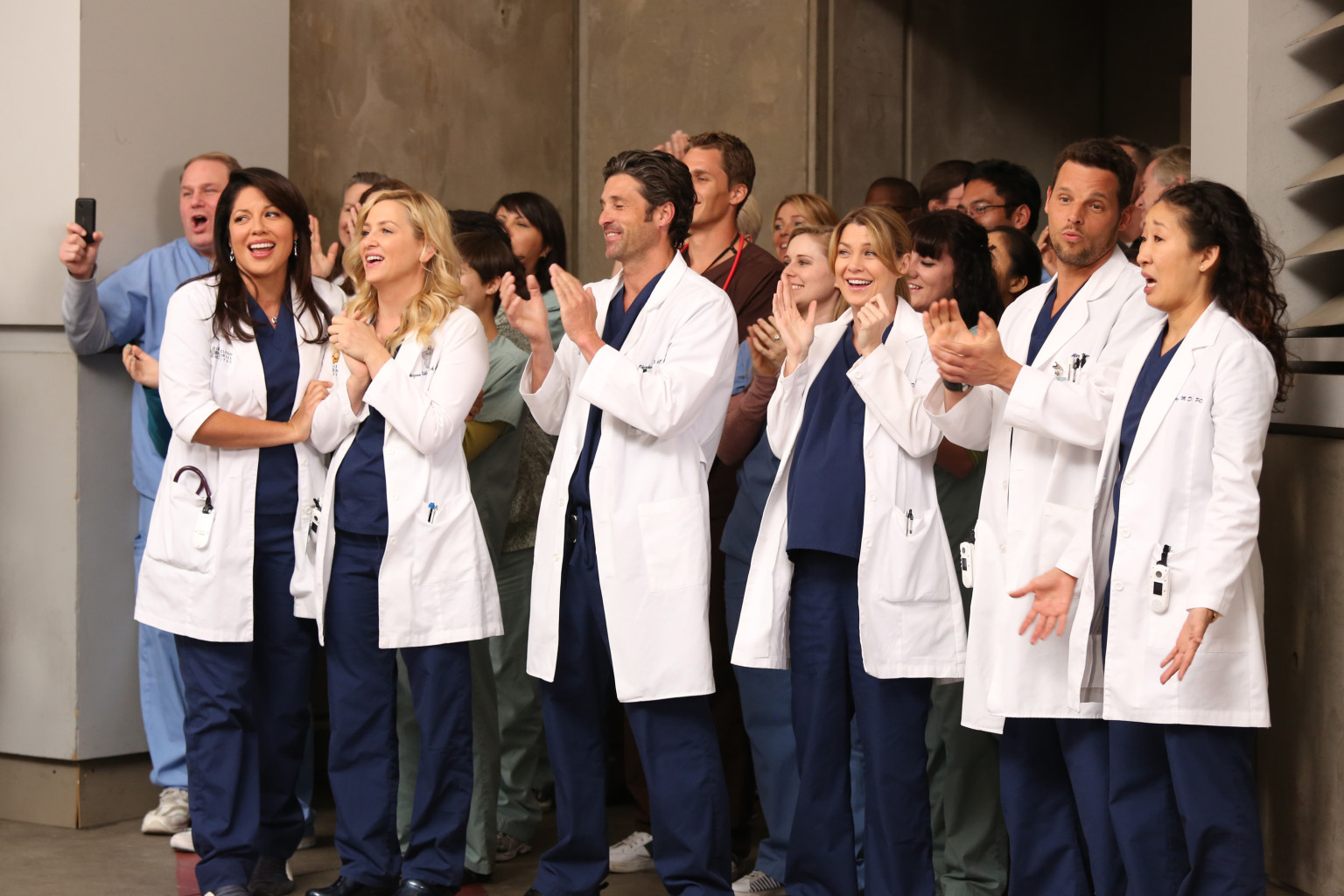 i'm sure most of you already know of or have heard about this show. grey's anatomy has been running since i was in the first grade and it baffles me to think about that because i only started watching it in early 2017 . for those of you who have no idea what this show is about: it's a soap about hot doctors who have sex all the time everywhere and talk about their feelings while cutting open someone's body. if you're curious and want to know more but don't want to go through all 16(now going to be 17) seasons. watch this:

it pretty much sums the whole show up. i love this show because of it's queer content and very distinct dialogue.
~seriously?
seriously.
the reason why this is high up in my list is because i've grown an emotional attachment to it. i mean, after watching all those seasons, who wouldn't? even though this is to be blamed for my hypochondria, i still love it so much. although i do admit the earlier seasons were much better than the later ones. (if you watch the show you'd know what i mean)
---
1. wentworth
---
wentworth is a tv show about women in prison. unlike the more mainstream prison tv show oitnb, it does not have much of a comedic undertone. the first few seasons follow the tragic life of bea smith who was incarcerated for attempted murder.
it was in 2015 that i first learned about this show and if i remember correctly, someone from habbo actually recommended it to me. little did i know this australian drama would change my life forever. (ok a bit of an exaggeration but i reaaaally love this show). at the time, i was still in the early stages of coming out and looked for queer representation everywhere i could. wentworth doesn't shy away from that. there's a lot of gayness. which is obviously amazing for me; but what truly made me fall in love is the amazing story line and the way it's delivered and acted out.i'll try not to spoil the plot but if you want to learn more about wentworth click here. (warning: spoilers)
i'm also currently working on a fansite and you can visit that here.
---
---
honorable mentions
these are tv shows that didn't make it to my top ten but are still worth mentioning!!!!
---
gypsy - they cancelled this psychological thriller after one season which is a bummer because as a then psychology major, i was really interested in the girl on girl action storyline. it stars naomi watts too. sigh
---
everything sucks! - another canceled show. a teen flick with a coming of age lesbian main character. as a gay lady who's a former high school student i definitely enjoyed this one and it sucks that it didn't get picked up because i feel like there are not that many coming of age shows with (mostly) actual teenagers.
---
glow - a comedy adaptation of glorious ladies of wrestling which i just learned was actually a real thing in the '80s. i dropped this show for a while but i watched the whole thing recently and it's still as good as i remember. i almost forgot to mention: it's gay too!
---
young sheldon - i've watched every episode and i don't even know why. sheldon is cute, i guess. so is missy!!! i think she might be my favorite. is it weird i haven't even watched big bang theory? i don't really plan on watching it any time soon but i enjoy this prequel for some reason.
---
sense8 - i genuinely think it's a good sci-fi, however shortlived it may have been. it gives me a 'what the actual fuck just happened' feeling every time. i remember feeling really bummed when this got cancelled on a cliff hanger. good thing they ended the story with i think two more episodes. i feel like this deserved to have had a longer run.
---
stranger things - you know this one. it's honestly good, it's not extraordinary but i feel like people like to shit on it for being so mainstream when it's well deserved. not to mention, they did really well with robin's story line! i can't wait to see the queer representation in this.
---
euphoria- a show that addresses teenage addiction. personally relatable, and good cinematography. rue's story — particularly her struggle with addiction — was somehow something i could relate to and it's nice to watch them portray it in such a realistic tone. this show introduced me to the beautiful hunter schafer and for that alone, it deserves to be here.
---
atypical - i loved this show even before it had a queer story line. it's an awesome show that represents autism. i'm not sure how accurate the representation is because i'm not autistic so i have no input in that department. what i can say though, is that cazzie is everything!
---
four more shots please - an indian amazon prime web series that follows the lives of four alcoholics feminist best friends who kick ass at what they do and manage to meet up every single day to drink their livers rotten have fun. lisa ray stars as samara and that's the main motivation for watching but it's honestly not too bad despite the scrappy acting.
---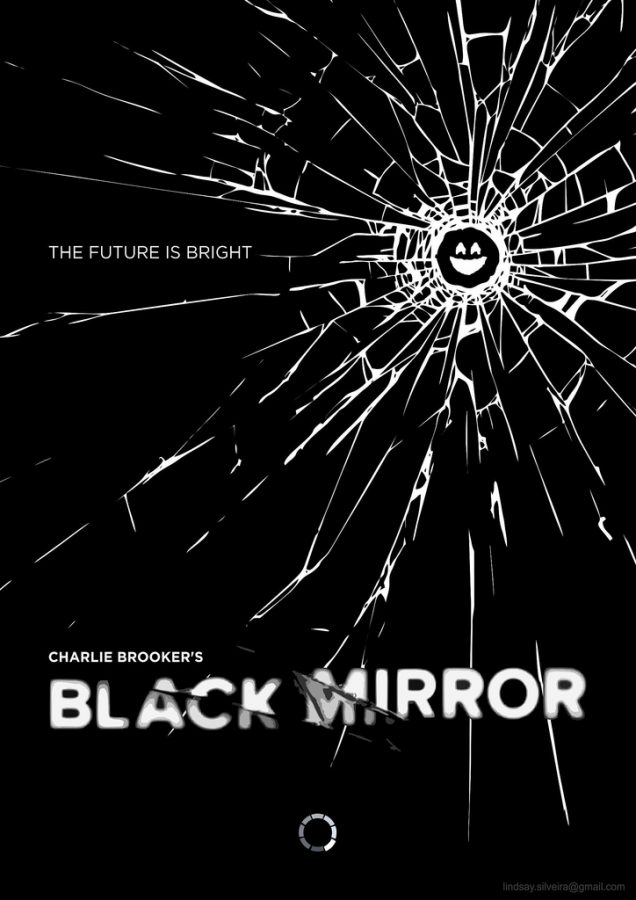 black mirror - i can't believe i forgot to put this in. this used to be one of my top ten but it kind of met its downfall if i'm being honest. it's still amazing and there are remarkable episodes! my favorite would be san junipero of course. i mean, not only for it's gayness but the plot too. *winks with both eyes*
---
legends of tomorrow - the first three seasons were a bit of a bore but i honestly grew to love this show as it progressed and started taking itself less seriously. it did a wonderful job at turning into a comedy. most importantly, it's very gay. i plan on rewatching this since i basically skimmed it over to be honest.
---
dark - it's an amazing thriller. it's not as hard to understand as most people make it out to be but it's one of those shows you can't just play on the background. (which is what i did in some episodes. wooops.) anyway, i liked this series. i didn't get attached to any of the characters except maybe agnes because antje traue is hot but i still think it's worth a watch, nonetheless.
---
rick and morty - i'm putting this here where it belongs. i currently started catching up on it. i love this show. i'm going to get a tattoo of rick's face. can i just share, i fucking hate when people shit on this show. not because i'm like a blind superfan but because the people who shit on shows like these belong to a certain category of snowflakes (r/iamverysmart) of whom annoy the hell out of me.
---
killing eve - this is one of my recent favorites. i love the chemistry between these two actresses. i think it goes without saying that sandrah oh is amazing at everything she does,but in this show she was on fire. also, i'd like to specially credit jodie comier for playing her role as vilanelle so well. her charisma, and the energy she gives off as a psychopathic murder machine is something i never thought i needed in life.
---
trinkets - i just watched this show recently because i was bored and i saw the season two trailer which looked dope. i absolutely loved it. it also has some queer rep which is amazing. the short haired girl who plays a lesbian is so cute.
---
---
shows i didn't finish
these are some shows i never bothered to finish for whatever reason. i may or may not still watch them eventually.
---
once upon a time- i got bored of the story, only watched up to about season 6 i think. the only motivation for watching this to begin with was because i thought it was gay. it wasn't. swanqueen was never canon.
---
breaking bad- i might get backlash from this but- i just couldn't start season 5. i tried liking the show because someone i was dating from another lifetime ago recommended it to me. i'm sorry. it just doesn't appeal to me... in fact i liked none of her recommendations. soz not soz.
---
the bold type - i honestly forgot to follow it and kind of got uninterested. update as of later: i tried rewatching it from the beginning. i cringed too hard on the first episode to continue on. i guess the version of me that enjoyed this no longer exists.
---
wynonna earp - i feel bad for not having finished this because i loved it and even watched the first two seasons twice but then it got cancelled and uncancelled and i just haven't wanted to start watching it again.
---
you me her - i just forgot about it altogether, i also never liked that there was a man involved, not that i have a problem with polyamory/polyamorous folks.
---
private practice - i tried and couldn't watch pass through the first episode for some reason. i just wasn't too interested in the characters. i really wanted to like it because i love addison montgomery!!
---
the office - i watched the first episode with high hopes. i was disappointed. i may have judged it prematurely but i just am uninterested in a second episode.
---
full house - i got to season three before i forgot about it. it's honestly quite a decent show and i love michelle. i'm just a lazy fuck at finishing shows, i guess.
---
glee - i got through until season three for this show as well. i forgot about it, and then eventually i lsot interest. which is weird because i'm supposed to like this cause it's a bunch of people singing.
---
---
currently watching
lists of shows that i am currently following.
---
the 100
grey's anatomy (rewatch)
orange is the new black (rewatch)
wentworth - season eight mother fuckers!!!!
orphan black (rewatch)
other shows in my top ten and honorable mentions that are still on going is also on this list.
---